The financial health of older Australians has been a hot topic and one that a researcher at the Queensland University of Technology (QUT) is looking to "shed light" on the factors that contribute to good financial decision making.
As part of the study, headed by QUT PhD researcher Sylvan Hohn, couples living in Brisbane aged between 60-80 years are being sought for a key investigation into how older people make financial decisions and their preparedness for the potential financial risk posed by age-related cognitive decline.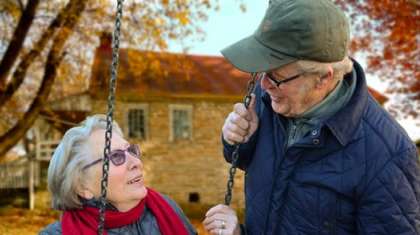 Mr Hohn says making financial decisions are tough for people of all aged, but says older people are high risk because, on average, they have more money just before retiring than at any other stage in their lives.
He adds that some financial advice "may take advantage of older people", and that through the research, he wants to understand if today's seniors talk to family members and friends to check on some of the advice they get.
"Financial decision-making is crucial for financial wellbeing and as we grow older, these decisions become even more vital," he says.
"It is not yet well understood how factors such as health, socio-demographics, and wealth influence peoples' financial decision-making.
"Making financial decisions is difficult at any age – if we lose all our assets such as car, stocks, real estate, and savings as a young adult it will have a big impact for a few years, but there are still many more years in employment to make up for it.
"After retirement, however, financial mistakes have a much more severe impact."
For older Australians who do make financial mistakes after retirement, Mr Hohn says one solution would be to start back in full time work, which he says is the "last thing we want to do", and adds that this may also prove challenging to achieve.
The announcement of the new study into the risk around seniors financial decisions comes just a few weeks after the release of the results of a National Seniors report – 'Hope for the best, plan for the worst? Insights into our planning for a longer life' – which shows that a significant number of older people are not only at risk, but are actually failing to financially plan for a longer life span.
Lead author of the report, National Seniors Research Director Professor John McCallum, says identifying practical options for saving is "critical".
"Earnings from 40-50 years of work may have to cover 80-90 years of life, but medical and aged care bills tend to get higher as we get older and few people are ready for this," he explains.
"There's also an obvious contest between spending on leisure activities such as travel, versus providing better care – Australians have a negative view of later life and don't think seriously enough about it."
Professor McCallum says the planning needed to be undertaken by Australian seniors is something they can't do without "clear direction and help".
Mr Hohn says he hopes his research can point to what factors, such as age and cognitive functioning, contribute to wise financial decision-making and says the point of it all is to inform policy makers and advocacy groups on ways to improve existing rules for delegated decision-making and to adapt the regulations on marketing of financial products to older consumers.
Please contact us on Phone 02 4587 7700 if we can be of further assistance .
Source:
This article was originally published on TalkingAgedCare.com.au . Reproduced with permission of DPS Publishing.
Important:
This provides general information and hasn't taken your circumstances into account. It's important to consider your particular circumstances before deciding what's right for you. Although the information is from sources considered reliable, we do not guarantee that it is accurate or complete. You should not rely upon it and should seek qualified advice before making any investment decision. Except where liability under any statute cannot be excluded, we do not accept any liability (whether under contract, tort or otherwise) for any resulting loss or damage of the reader or any other person.
Any information provided by the author detailed above is separate and external to our business and our Licensee. Neither our business, nor our Licensee take any responsibility for any action or any service provided by the author.
Any links have been provided with permission for information purposes only and will take you to external websites, which are not connected to our company in any way. Note: Our company does not endorse and is not responsible for the accuracy of the contents/information contained within the linked site(s) accessible from this page.