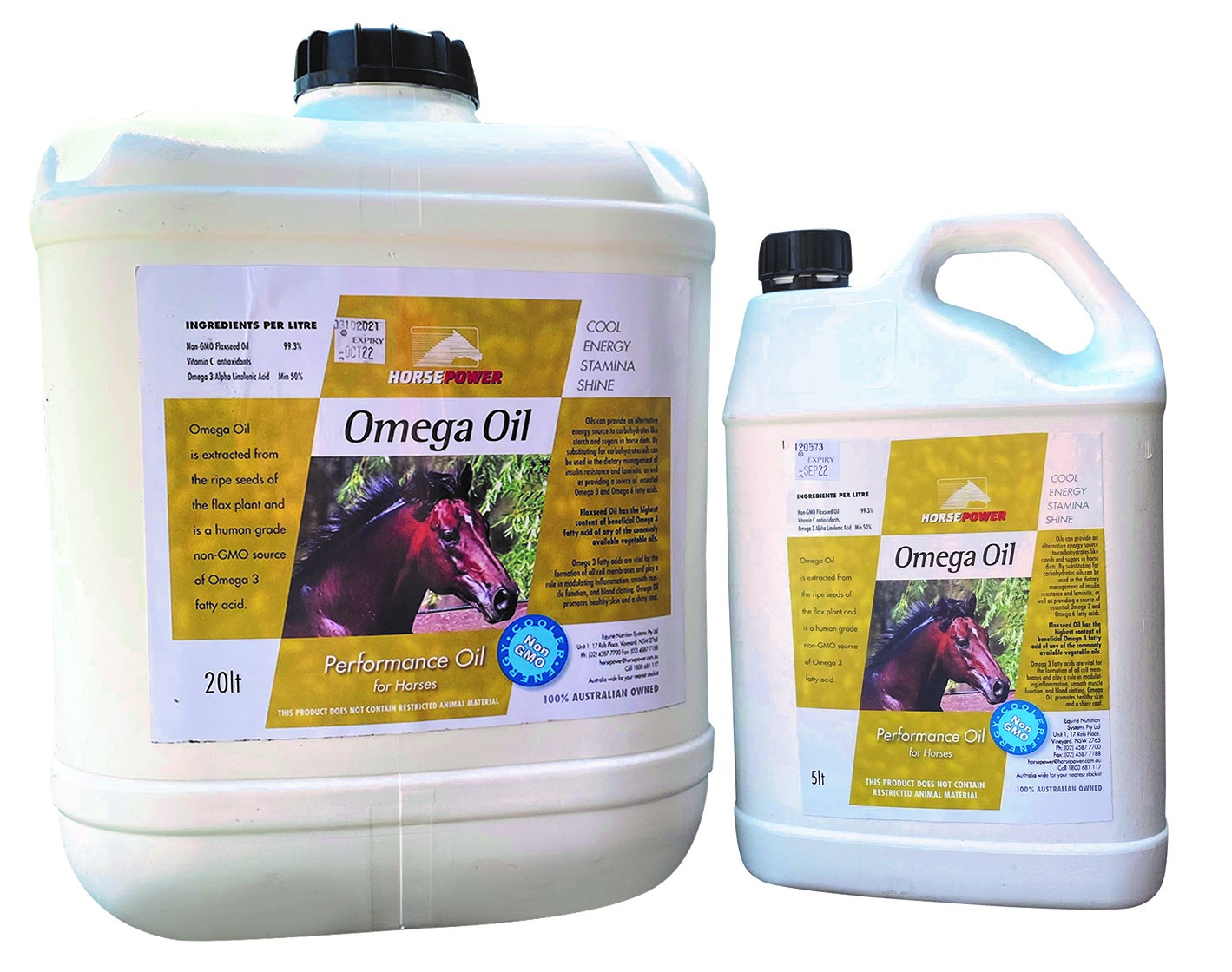 OMEGA OIL Plus –GM free flax seed oil stabilised with Vitamin C. Plant based Omega 3 oil for horses with antioxidants.
ENERGY, STAMINA, SHINE
Omega Oil Plus brings all the advantages of an energy dense oil, as well as Omega 3 & 6 fatty acids at the desired ratio.
This high quality oil is the result of a cold-pressing process, ensuring that no chemical expellers are used.
For more information on using Oil a part of your horse's diet, check out OIL IN THE EQUINE DIET by Dr David Wood BVSc, MRCVS as well as the brochure
Digestible Energy – 38.4 MJ/kg
Non GMO Flaxseed Oil – 99.3%
Omega 3 Alpha Linolenic Acid min- 50%
Ascorbic Acid – Vitamin C as Anitoxidant
Adding Horsepower Omega Oil Plus to your horses diet may be beneficial in the following circumstances:
Looking to provide more energy to your horse, but not the "fizz"
Horse does not tolerate grains well
Putting more condition on your horse
Improving your horses coat and making it gleam
When your horse is in heavy work or endurance work
Fussy eaters
Prepping for sales or show
For broodmares and young growing horses